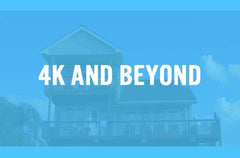 4K is not the future,

it's the here and now. Don't let your production get left behind...

We offer a variety of 4K and 5K footage shot on RED, Blackmagic and more. We also offer 4K timelapse! And please note, we're including both true cinema 4K (4096x2160 or 4096x2304) and 4K UHD (3840x2160) in the same category, although you can search for them separately using the Browse menu above.
Can't find what you're looking for? Use the drop-down Browse menu or the Search feature at the top right of the page.